How to overcome Winter Blues Shorter days, longer nights means winter has…
The benefits of meditation such as reducing stress, boosting happiness, improving the immune system are just a few of the many reasons why you should consider incorporating the practice into your classes as a yoga teacher. One thing you learn at a yoga teacher training is that practising the asanas prepares you for meditation. Here are a few tips on how you can roll out the practice in your class or studio.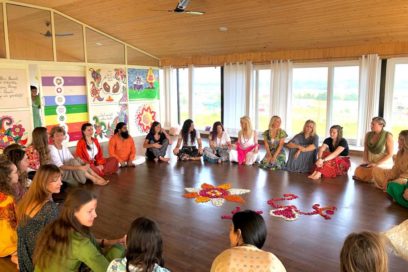 In a world that is full of input, stimulation, social expectations, pressures, it can be easy to get off course from your own unique journey and path. By practicing yoga you can cultivate the space and time to reconnect with your needs, health, and wellness to fully embrace what ever adventure this life has for you.